Copel is committed to sustainable development and is concerned with the preservation of the areas around its projects, whether in the urban perimeter, around its reservoirs or under the transmission lines that cut the Brazilian territory.
When browsing the topics of the environmental dimension, it is possible to learn more about how the Company uses natural resources, preserves biodiversity, performs the environmental management of its projects, acts to minimize the impact of climate changes and promotes the engagement of interested parts. In addition, it is possible to learn about the Company's environmental programs, among which, many make these actions feasible.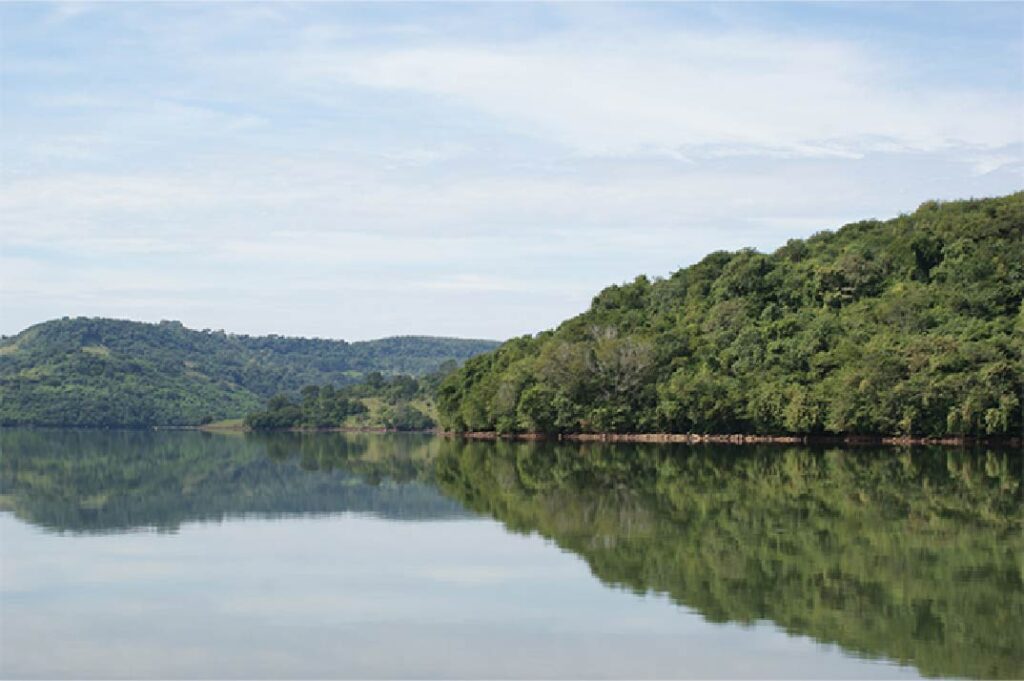 The management of natural resources is essential for the sustainability of Copel's business, whose main guidelines in relation to the environment are:
the promotion of eco-efficiency in all processes, with a view to reducing consumption and sustainable use of natural resources and ecosystem services;
the mitigation of negative impacts and enhancement of positive ones in its activities and businesses;
the relevance of climate change impacts on the operation and expansion of assets.
Waste, Effluents, Emissions and Noises
According to the legislation, the Sustainability Policy and Environmental Policy, Copel promotes the management of waste, effluents, emissions and noise arising from the implementation of ventures, operations and administrative processes.
Copel has assets in different country regions, and, due to that, it works in different Brazilian biomes, especially in Mata Atlântica, Cerrado, Amazon and Caatinga. Thus, impact minimization and offset originated from its activities involves different ecosystems.
Copel, in compliance with Global Compact principles and engaged with the best sustainability practices, acknowledges climate change effects, managing its greenhouse gas emissions, searching for low emission alternatives, as well as adapting to climate change effects.